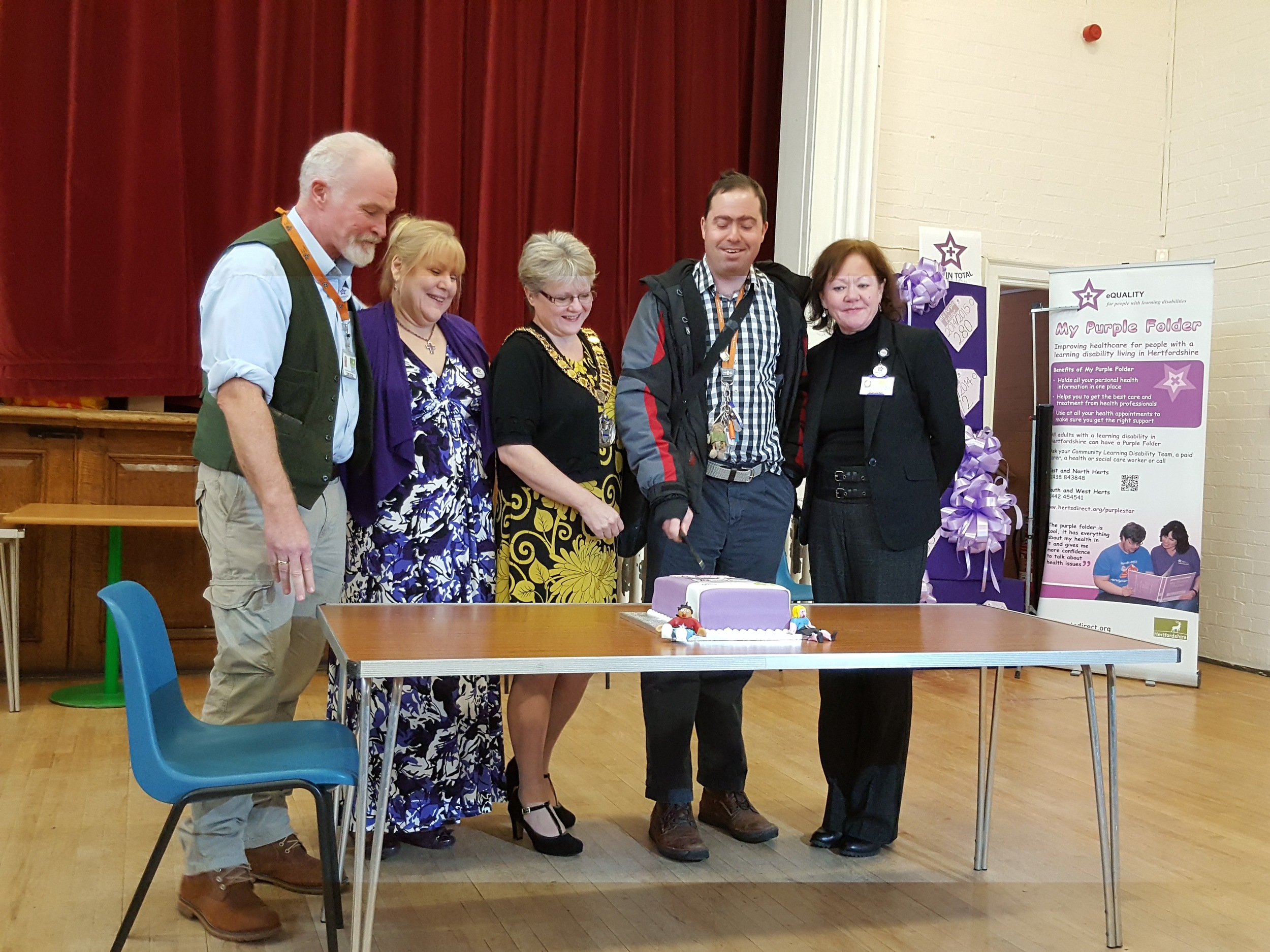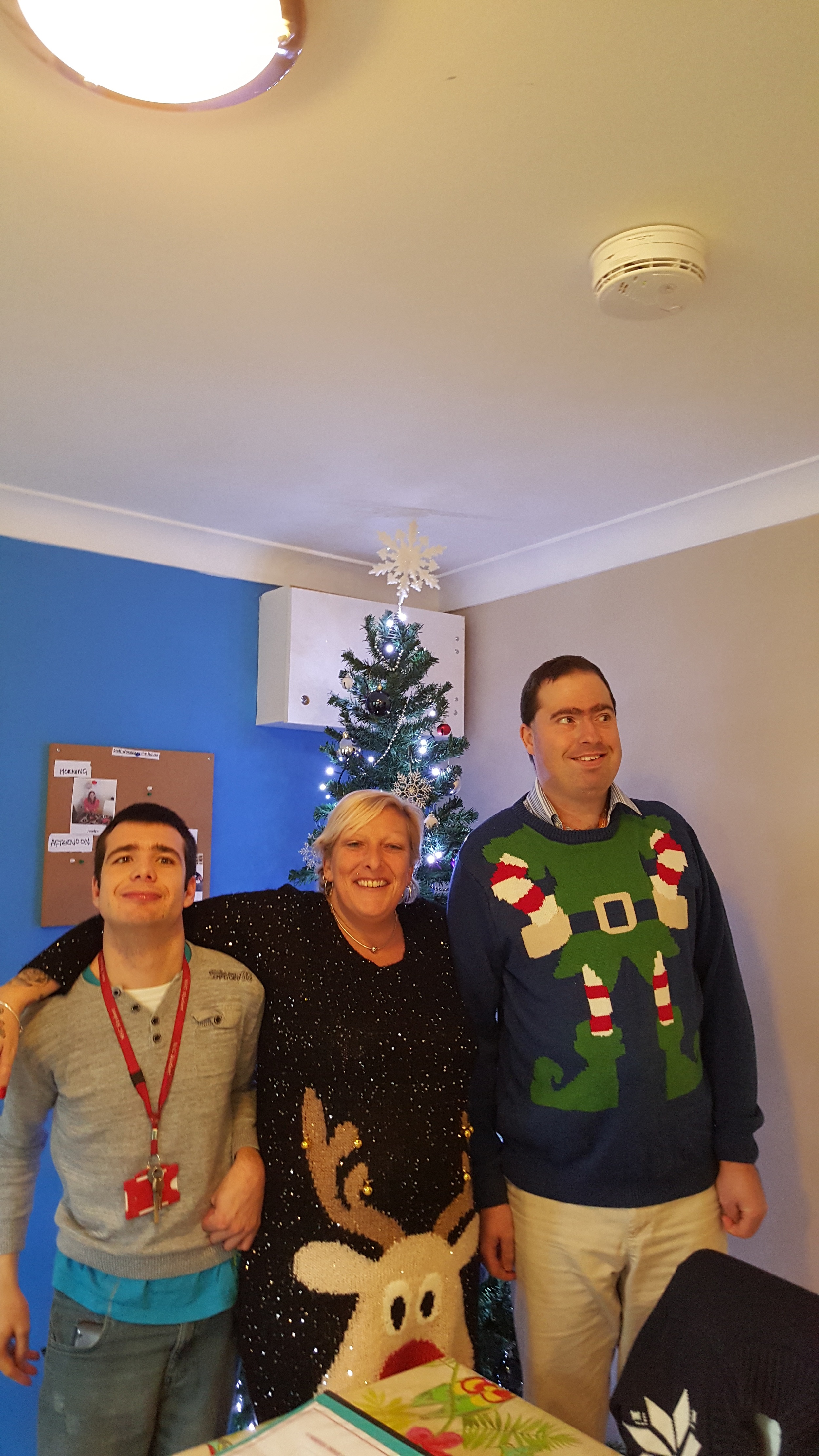 Hi Everyone,
A well as enjoying my normally busy week I've had even more excitement during the last week or so!
This week I have been playing an important part in the Leo's production of 'Jack and the Beanstalk', playing the Giant! My line was 'Fee, Fi, Fo, Fum!". I really enjoyed doing this and it went really well!
It was great to see my Mum at the weekend after she returned from her fabulous Florida trip. I'm really looking forward to spending Christmas with Mum and the rest of the family.
On Monday, I attended the 5-year anniversary celebration of 'The Purple Folder'. It was great! Not only was it really fun (they had play and a rap!), I was asked to cut the cake, along with the Purple Folder authors and the Mayor of Welwyn Garden City! I've attached a picture of me cutting the cake!
I've also attached a picture of Tracey, Jack and I getting into the Christmas spirit (note the jumper!).
If I don't get to speak to you all before Christmas, have a good one!
All the best!
Jon
Sent from Windows Mail