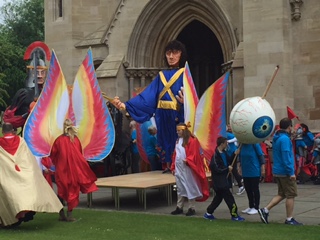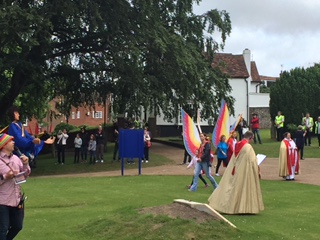 Hello Everyone,
How are you all and how is life treating you all?
I have been attending my usual sessions during the week and all well. I attended the St Albans Pilgrimage on Saturday with mum. They had a great exhibition of the puppets for the Pilgram as they walked around the Cathedral.
[image: Inline image 1]
There was lots of music playing and food and drinks throuhout the day.
[image: Inline image 1]
Then on Sunday after church I went to Peterborough Cathedral. The Cathedral is much larger than St Albans Cathedral. The Cathredral was very lovely and the grounds was kept clean and well maintained.
Hope you like the pictures.
All the best Jon